Zero Admin Program
Introducing "Zero Administration"
Benefits
Significantly Faster Approvals for Data Requests
Replace Audits with Regular Entitlement "True-ups"
Vast Simplification of Exhibit A
Timelines
December 2017 - TMX commits to Zero Admin
June 2018 - Pilot client engagement
July 2018 - New clients start using Zero Admin process
July 2, 2018 - Launch date for new Exhibit A (Internal Distribution) and new Exhibit A (Delayed Market Data)
Policy Change Communications - September 2018
Historical & Derived Questionnaire - Effective May 2018, all Datafeed clients are responsible for acknowledging whether they are using the data for Historical or Derived usage.
Attached is the Questionnaire. Please contact your Account Manager with any questions.
New Business Process for Zero Admin
Client Request for Market Data
Client requests Exchange data as they do today. We are releasing a form to make this process vastly simpler, and initially this will be used between the TMX and the Client. In the future, the Vendors will also use this form.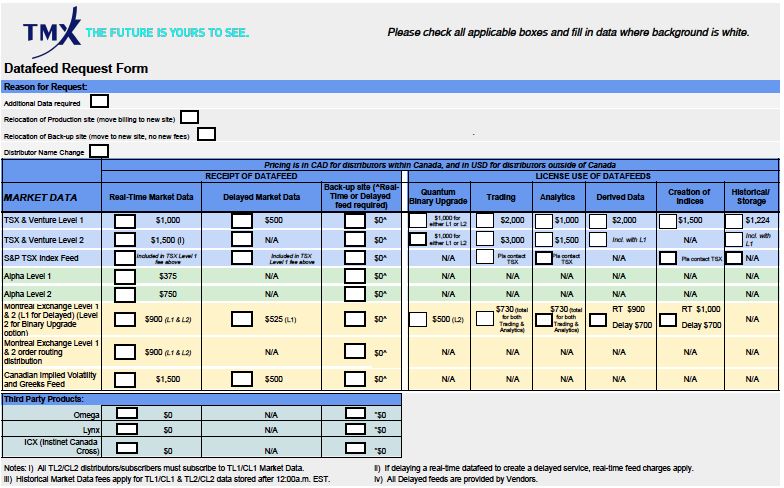 Quarterly Reconciliation
1) Every quarter, client provides to TMX a current Audit Trail Report.

2) TMX prepares a reconciliation report.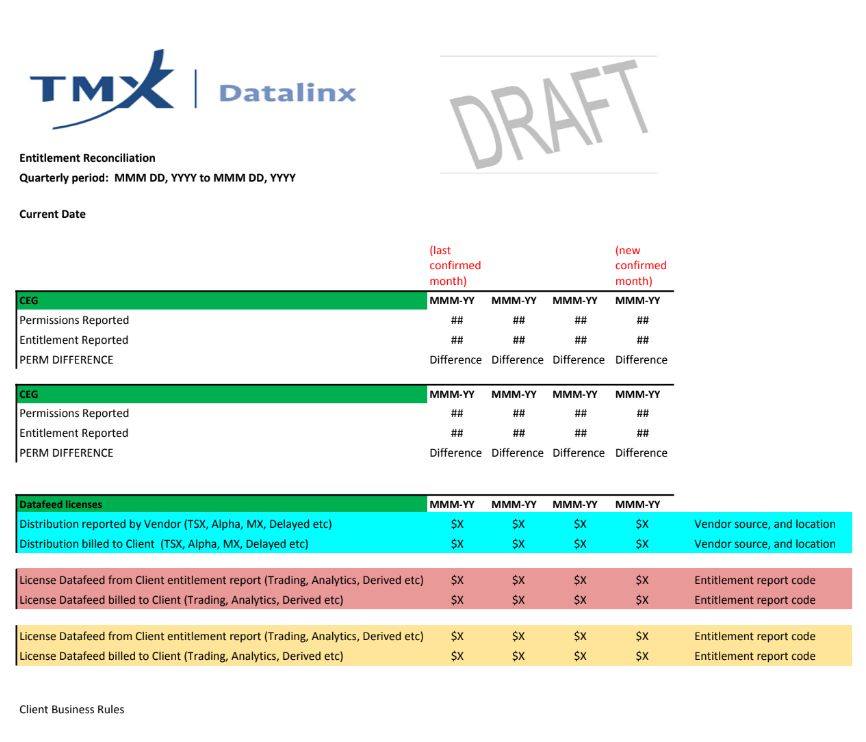 3) TMX Datafeed Analyst prepares a new Exhibit A (Internal Distribution) or new Exhibit A (Delayed Market Data).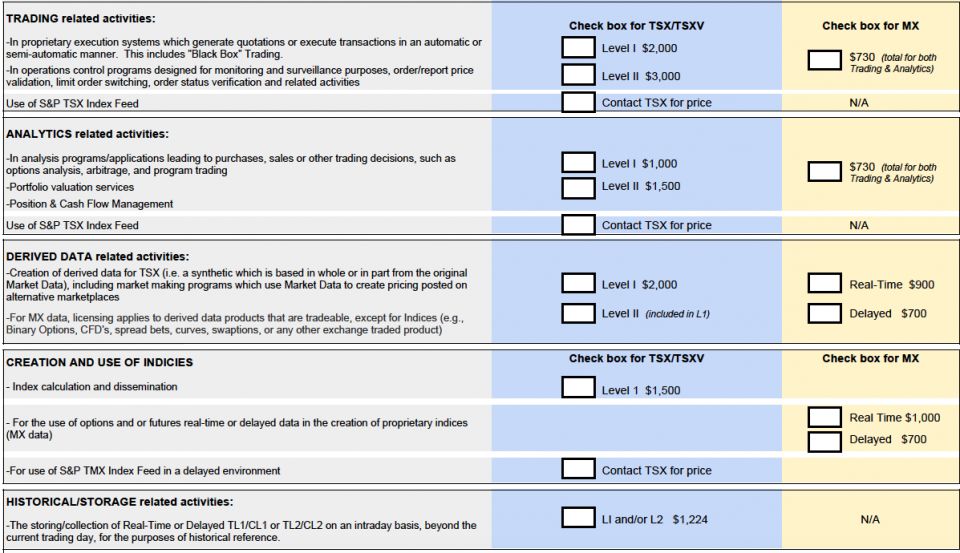 4) Client signs new Exhibit A.
5) TMX sends "Clearance Letter" to client.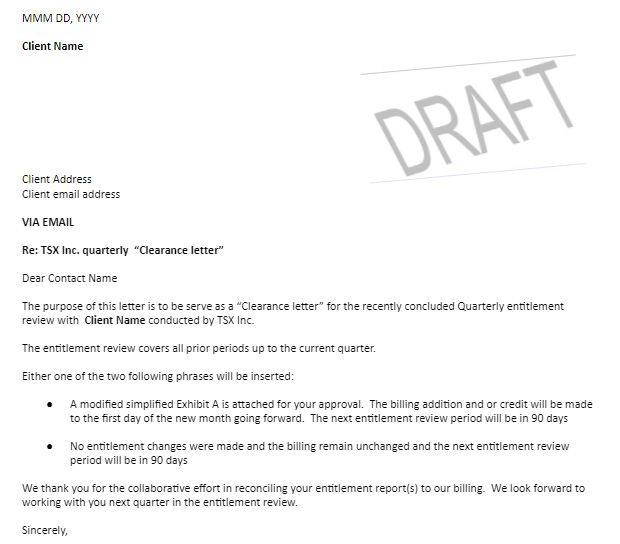 6) Repeat Reconciliation every three months.